---
Nozomu Abe, Sushi Noz - Chef Series #1
---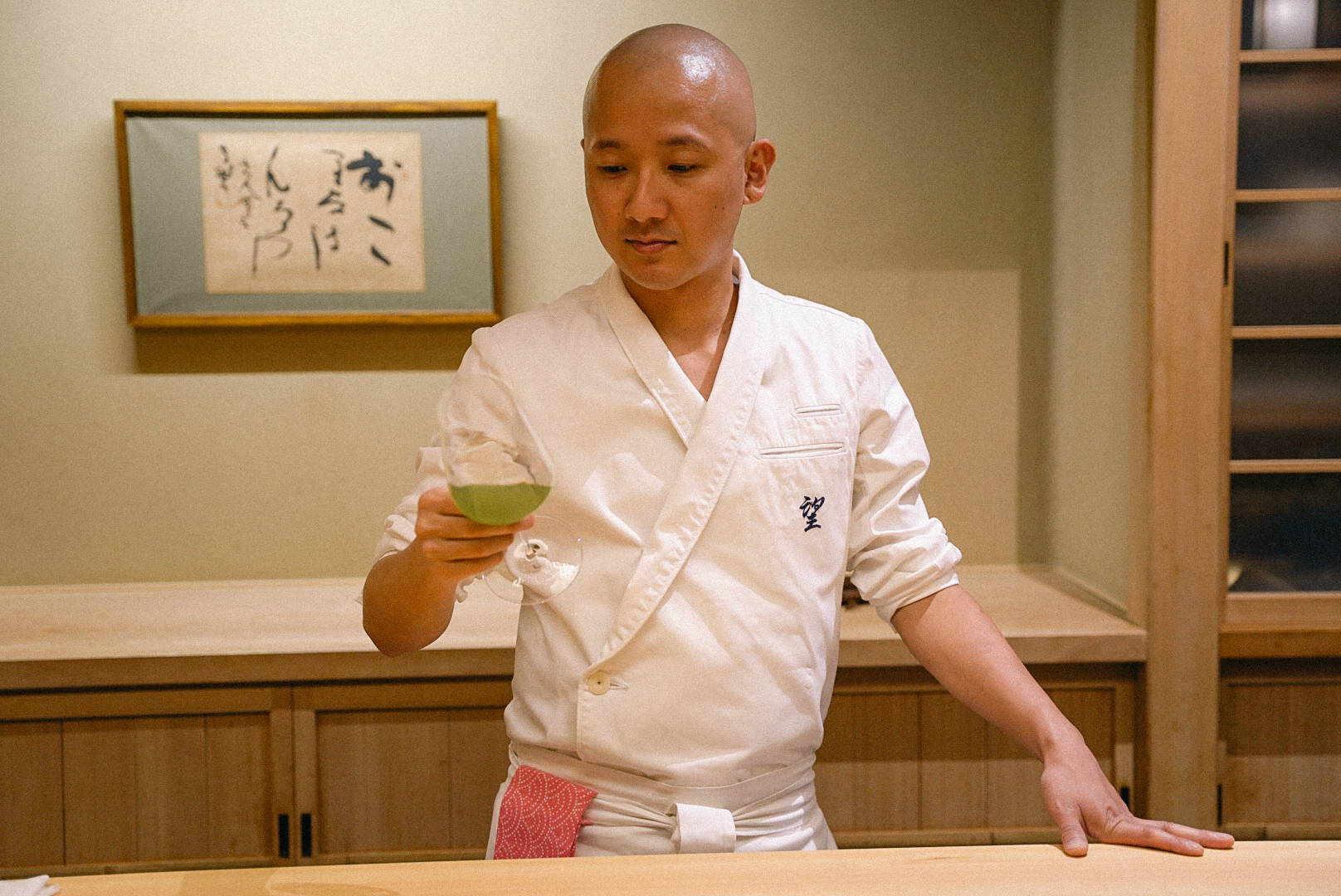 Born in Hokkaido, Japan, Chef Noz was from a very young age inspired by the fresh fish and seafood of his grandfather, who owned and operated a seafood company. This provided him his first experiences with ingredients like uni, salmon roe and king crab, which still stand as cornerstones in his cuisine.
In 2007, Noz moved to New York with the dream of opening his own restaurant and bringing his unique style of cooking to an American audience. After three years at the helm of New York's legendary Sushiden, Noz opened his namesake restaurant, Sushi Noz. In 2019, Chef Noz was awarded a Michelin Star which he retains to this day.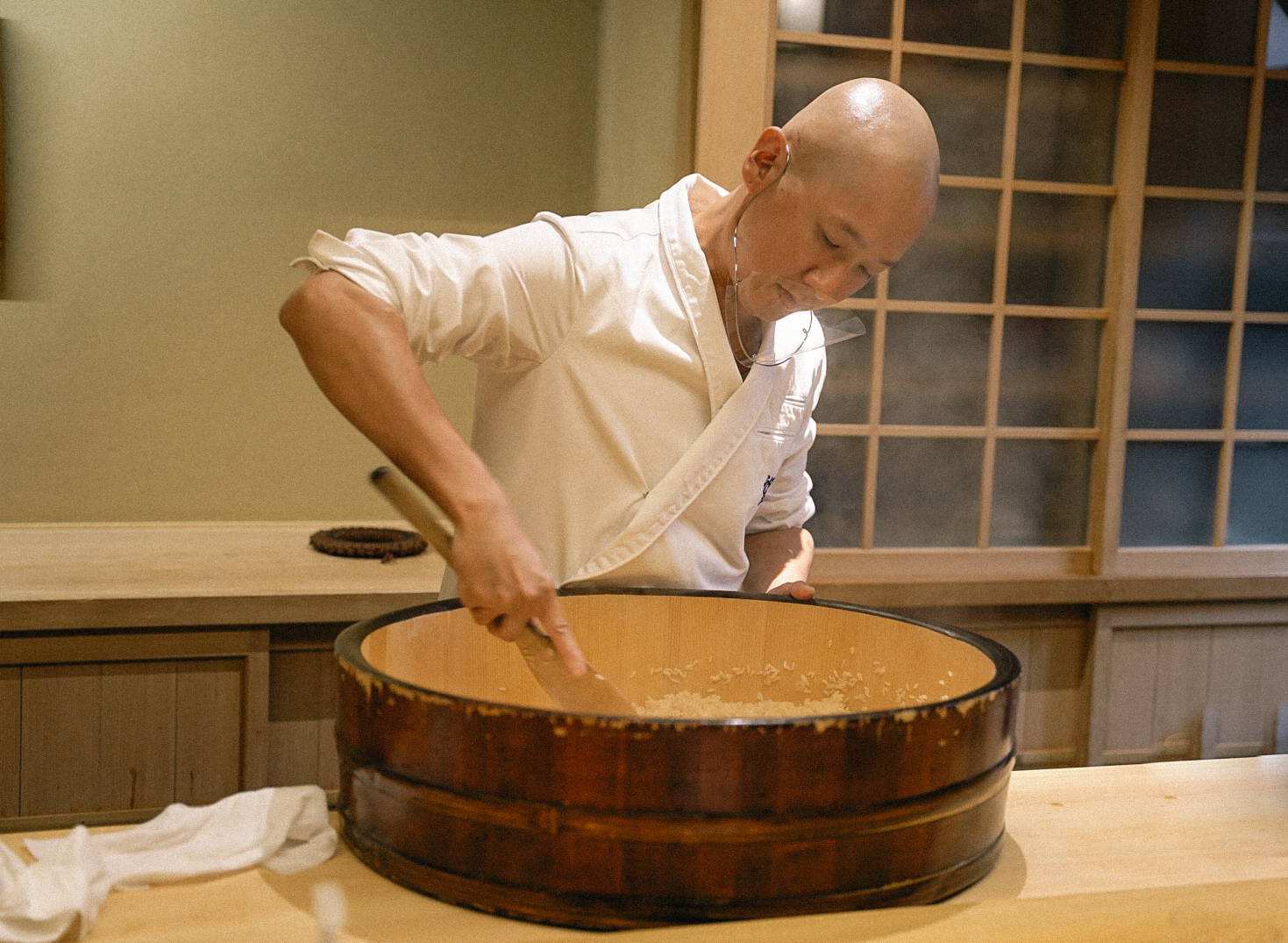 Introducing Chef's Series
Our Chef's Series is a new initiative in partnership with some of our closest partners at the top restaurants in the world. Working with restaurants and specifically chefs has been a cornerstone of the Kettl story since our inception. Our "Chef Series" teas are a way to celebrate our incredible partnerships and support an industry that has given us so much. Each tea in the Chef's Series is hand-selected by each renowned chef for service in their restaurant and available to purchase for Kettl customers in limited quantities for a limited time in one of a kind packaging. A portion of proceeds from each sale of teas in this collection will go to Relief Opportunities for All Restaurants (ROAR).
---
Chef's Series #1
Chef Abe Nozomu
Sushi Noz,
the interview

"I feel Kettl and I approach things the same way. Traditionally and with respect. No Bullshit."
How would you describe your approach to making Sushi? Is it correct to call it Edo Mae?
Yes, I am making Edo Mae style Sushi. Edo Mae refers to "preserved food". A long time ago, in Japan, of course there was no refrigeration. So it was important that all seafood was preserved in some manner whether that was in vinegar, with salt or cooked, stewed or seared. So we still follow the same style of preservation with our ingredients. And the rice is very important. We use Akazu, a traditional red vinegar that brings out both the inherent umami and sweetness in the rice. The Akazu matches perfectly with the preserved fish we use as well.  I don't use truffles or caviar, just traditional time tested ingredients that reflect the season.
Growing up, did you typically drink tea at home? What was your experience of tea in your younger years?
Absolutely. I drank tea everyday. Actually, I had Mizudashi (cold brewed iced tea) every day as a kid. It was always in our refrigerator.
Do you think the impression of Japanese tea has changed since you were young? 
I think people, especially in the west, are beginning to be exposed to and to understand more traditional, authentic Japanese tea. 
How do you feel about working with and partnering with Kettl?
I feel Kettl and I approach things the same way. Traditionally and with respect. No Bullshit.
"The richness, and the umami character of the Tamaryokucha is so clear. I feel it is so capable of pairing with many types of food but can also be enjoyed on its own as a truly beautiful cup of tea."
Saemidori Tamaryokucha
Grown, harvested, and processed without synthetic fertilizer or pesticides, this Tamaryokucha is made from the 12 year old bushes harvested only once a year. It is still rare to find organics that rival conventional teas finesse but the flavor and balance of this particular tea is second to none. Tamaryokucha is a style of Sencha that does not undergo a final rolling, so the leaves are shaped like a curly "comma".
This offering comes from the most notable area if tea production in western Kyushu, Ureshino in Saga Prefecture. This area is one of the oldest areas of tea production in Japan due to its proximity to the trading ports of Nagasaki. While quite small in terms of annual output, Ureshino still produces notable teas such as Tamaryokucha and Kamairicha. The producer of this tea is award winning and celebrated by his peers for his commitment to traditional methods and not cutting corners. Due to that fact, his output is quite small and we are always happy to carry a limited amount of his incredible teas.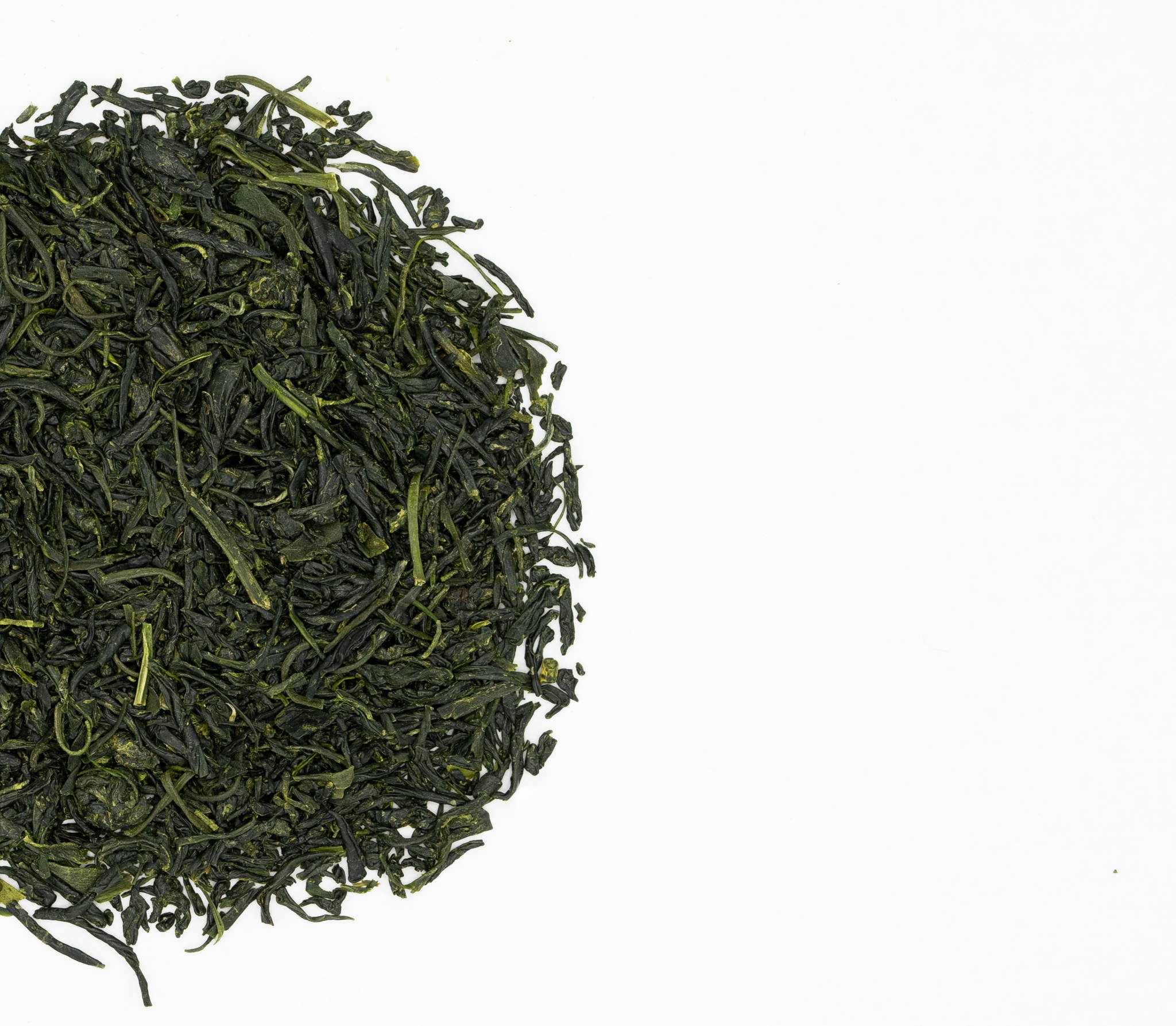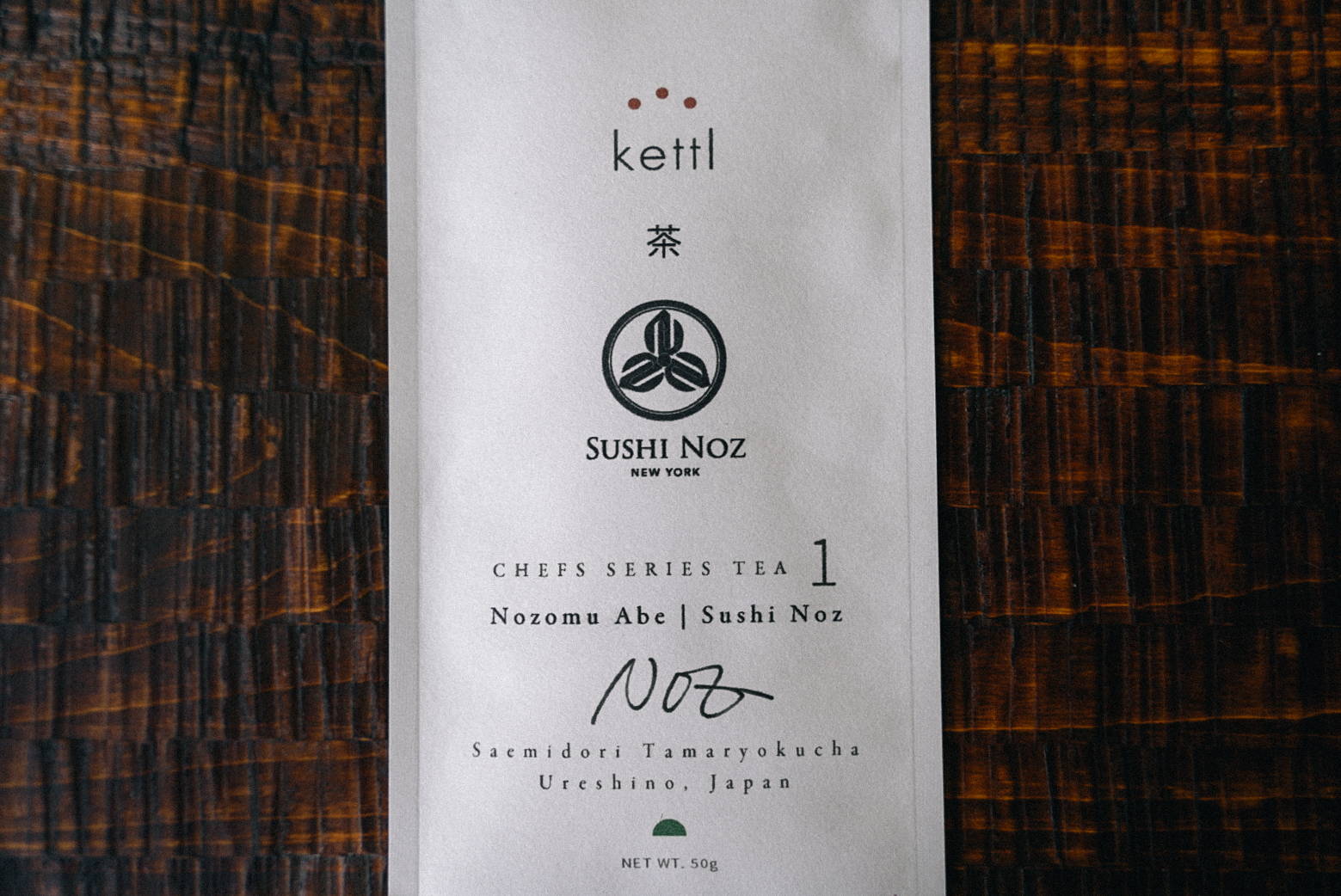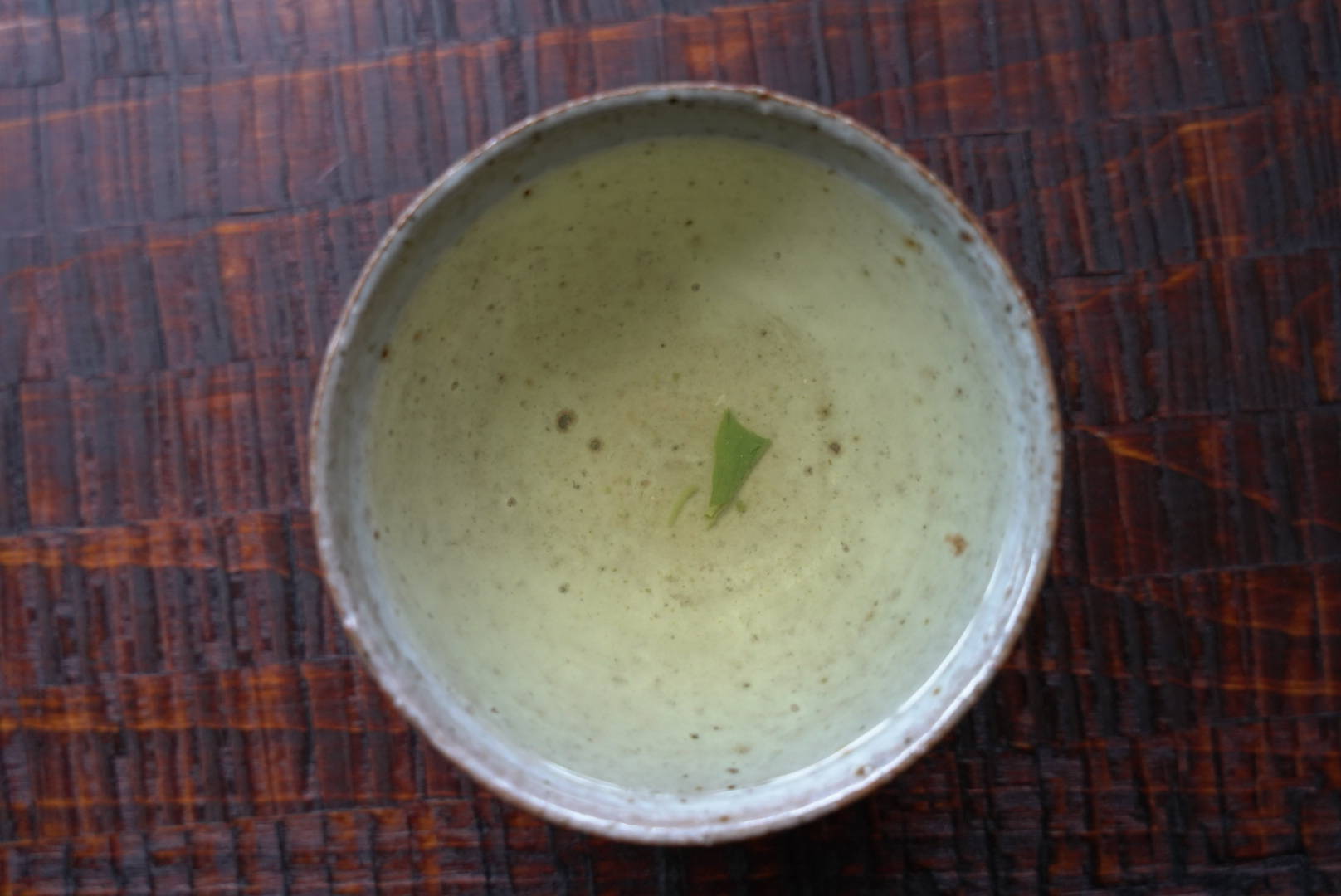 ---
---
Your choice for our Chef's Series is Tamaryokucha. What about the Tamaryokucha specifically lead you to choose it as your signature tea?
First, the impact is so noticeable - the richness, and the umami character of the Tamaryokucha is so clear. I feel it is so capable of pairing with many types of food but can also be enjoyed on it's own as a truly beautiful cup of tea.
Was there anything in particular about the teas provenance that excited you? The area, the production style?
For me it was more about the taste although I do appreciate it all in the context of flavor.
What from your menu do you think pairs particularly well with Tamaryokucha?
Of course fish, grilled or raw. The richness of umami in the tea is particularly good for pairing with an oily, rich fish. Some people think of tea as a beverage to refresh your palate and I suppose that is true, but I also think there is an opportunity to support and balance to the flavor of the fish as well - not just a palate cleanser.
What are some of the seasonal dishes you are serving now (May 2021)?
Abalone, wild eel, Japanese vegetables including eggplant and tomato. Many of the ingredients come from Kyushu during this season - the same origin of the Tamaryokucha. We work directly with the same fisherman and farmers year after year and that is why we can get such wonderful products.
I think that is something we both share - a deep respect for the producers of our products - and the importance of working with them directly.
I agree. It's important I know who shipped the fish. When I touch the fish, I think about him - what he thought of this fish, why he choose it specifically for me. 
Any big plans for the next year and beyond?
We have several big plans. Stay tuned - you'll be hearing more soon!
Well we are so excited to hear that and to be supporting you now and in the future as well.
Thank you for your support.
---