---
James Kent, Crown Shy - Chef Series #2
---
When James Kent was 14 years old, Chef David Bouley moved into his Greenwich Village building. As Kent was already working as a line cook at Pietrasanta, his mother made him knock on Bouley's door, introduce himself, and ask to spend time in his kitchen. Remarkably, Bouley said yes. In the summer of 1993, Kent began a summer apprenticeship at Bouley, where he got to witness the '90s New York culinary renaissance.
Kent went on to work at Babbo (2001), Jean-Georges (2003) and Eleven Madison Park (2007), where he met his own mentor, Daniel Humm.
In 2010 while a Sous Chef at Eleven Madison Park, Kent won the Bocuse d'Or USA Competition, making him the United States' representative to the main event in Lyon. He placed 10th in the world. Three years later, Humm and Will Guidara, whom Kent said were "like long-lost brothers," offered him the executive chef position at Michelin-starred The Nomad.
Crown Shy is the first solo project of Chef James Kent and Restaurateur Jeff Katz opened in 2019. Inspired by James's upbringing in downtown New York and his experience leading the city's most celebrated kitchens, Crown Shy is a neighborhood seasonal restaurant elevated by fine dining training and technique.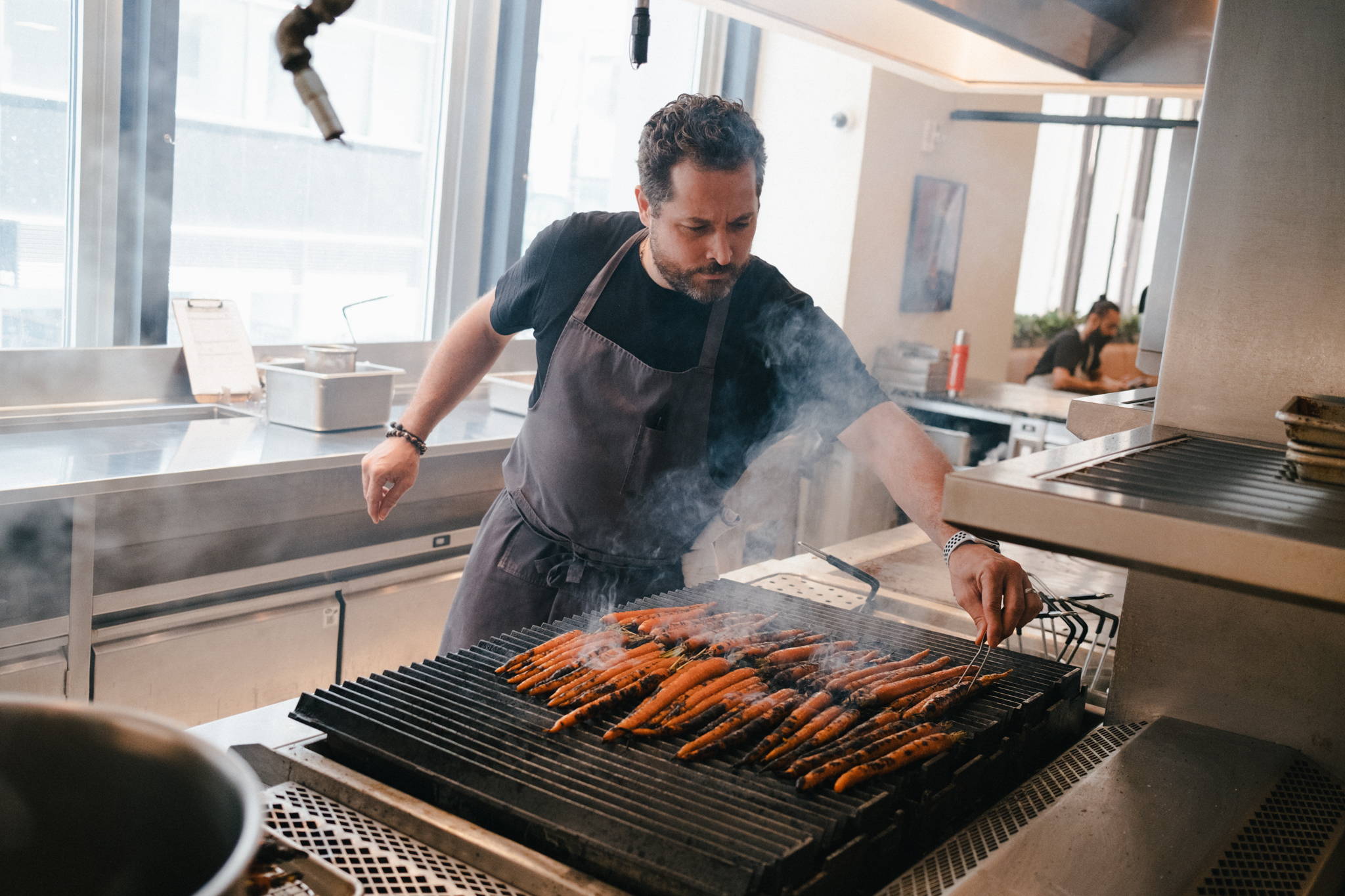 Chef's Series
Our Chef's Series is a new initiative in partnership with some of our closest partners at the top restaurants in the world. Working with restaurants and specifically chefs has been a cornerstone of the Kettl story since our inception. Our "Chef Series" teas are a way to celebrate our incredible partnerships and support an industry that has given us so much. Each tea in the Chef's Series is hand-selected by each renowned chef for service in their restaurant and available to purchase for Kettl customers in limited quantities for a limited time in one of a kind packaging. A portion of proceeds from each sale of teas in this collection will go to Relief Opportunities for All Restaurants (ROAR).
---
Chef's Series #2
Chef James Kent
Crown Shy,
the interview

"When you reached out to collaborate I knew exactly what I would pick. I didn't even have to taste any other teas. This is the tea I live on."
Hi Chef. Can you tell us a bit about yourself?
My name is James Kent. I was born and raised here in New York city. I've been in restaurants since I was 12. My uncle and his best friend had a restaurant and we were poor. It was like, "here's a job - now you make money". So as a young kid I worked at the restaurant every Sunday and I'd make like 50 bucks a day, busing tables. And then I would slowly sneak into the kitchen and start like playing with food. And it was just something I kind of fell into. I knew it was just something that I really wanted to do.
Did your family cook a lot at home?
Food was really important for us. It was more about community. And the idea of bringing people together for me was and still is something that is really special. And I saw the moments that we had at a table, whether it was at my grandma's house or holidays it was less about the food, even though we ate well, it was about what happened around the table and at a young age. I wanted to be a part of it. So as a little kid to get involved I would make the vinaigrette. And then I would start like baking cheesecakes and making food for our family.
What are some of the restaurants you came up through and some influential chefs that guided you? 
As a young kid I worked at this little restaurant hell's kitchen which was kind of a little neighborhood spot. At the age of 15 I had the opportunity to go work under David Bouley. He was my neighbor as a kid and I knocked on his door and I was like, "Hey, let me work with you". So I started the summer at Bouley. I then went to culinary school and I came back and I worked at Babbo. I worked for Jean Georges (Vongerichten), I worked with Thomas Keller, and with Daniel Boulouduh, doing this competition, the Bocuse d'Or. After the competition I came back and worked with Daniel humm at Eleven Madison Park. I was with Daniel for 10 years and ran Eleven Madison and then took over The Nomad and helped grow the Nomad brand. And then I thought, "it's time to cook for myself". And now I am here (at Crown Shy).
"The Matcha powder makes its creamy and the roasted rice adds this toasted, nutty element. It is subtle and delicious and feels healthy to drink and the color is just beautiful."
Uji Genmaimatcha
Our Genmai Matcha hails from the famed town of Uji and is a blend of first flush Sencha, high-grade Matcha powder, and toasted puffed-brown rice. A deep green cup with a silky mouthfeel and a lovely baked grain finish. We blend with a higher ratio of tea to rice - meaning the sweet flavor of the Sencha and Matcha are allowed to shine while the rice adds a balanced toastiness.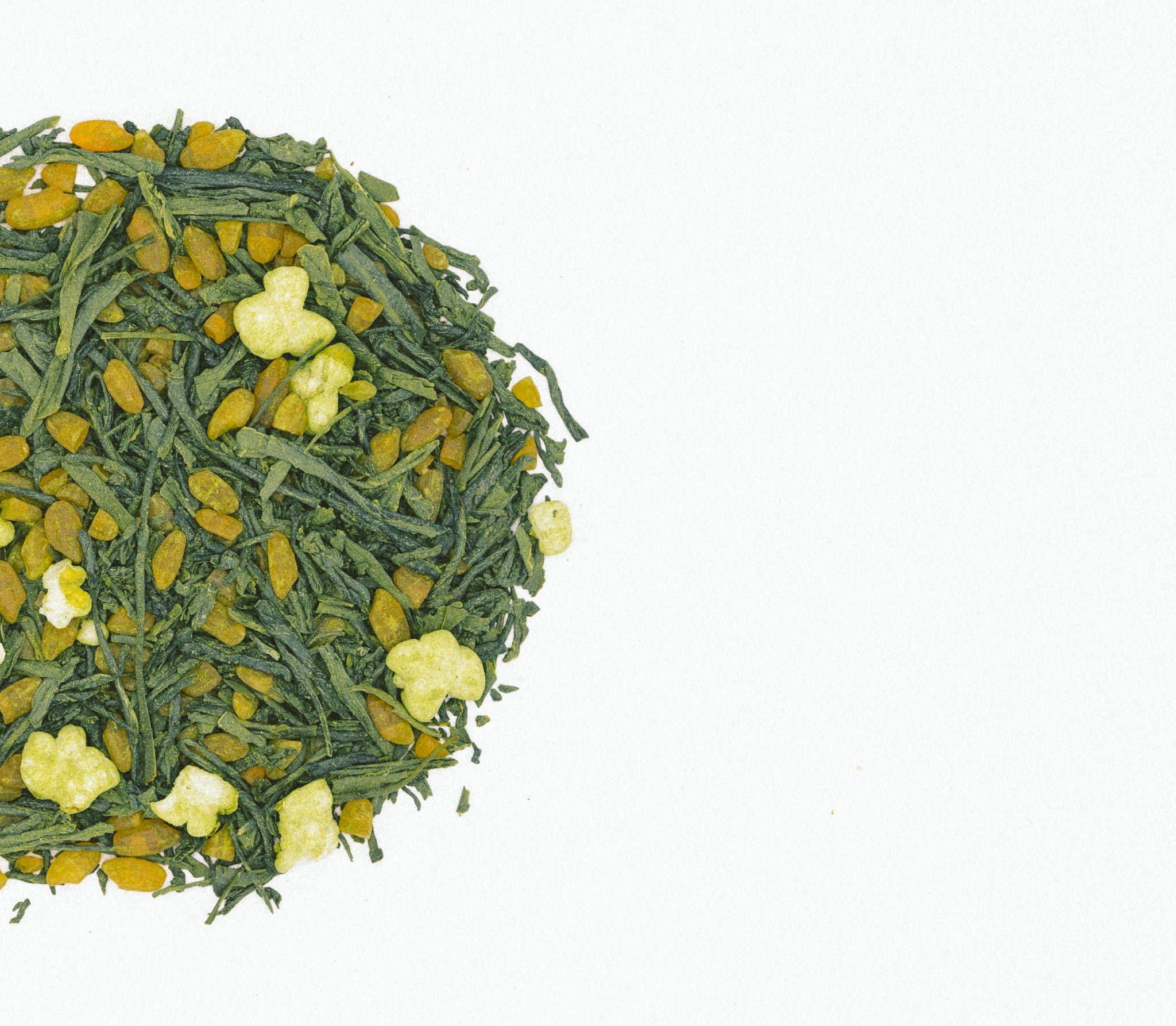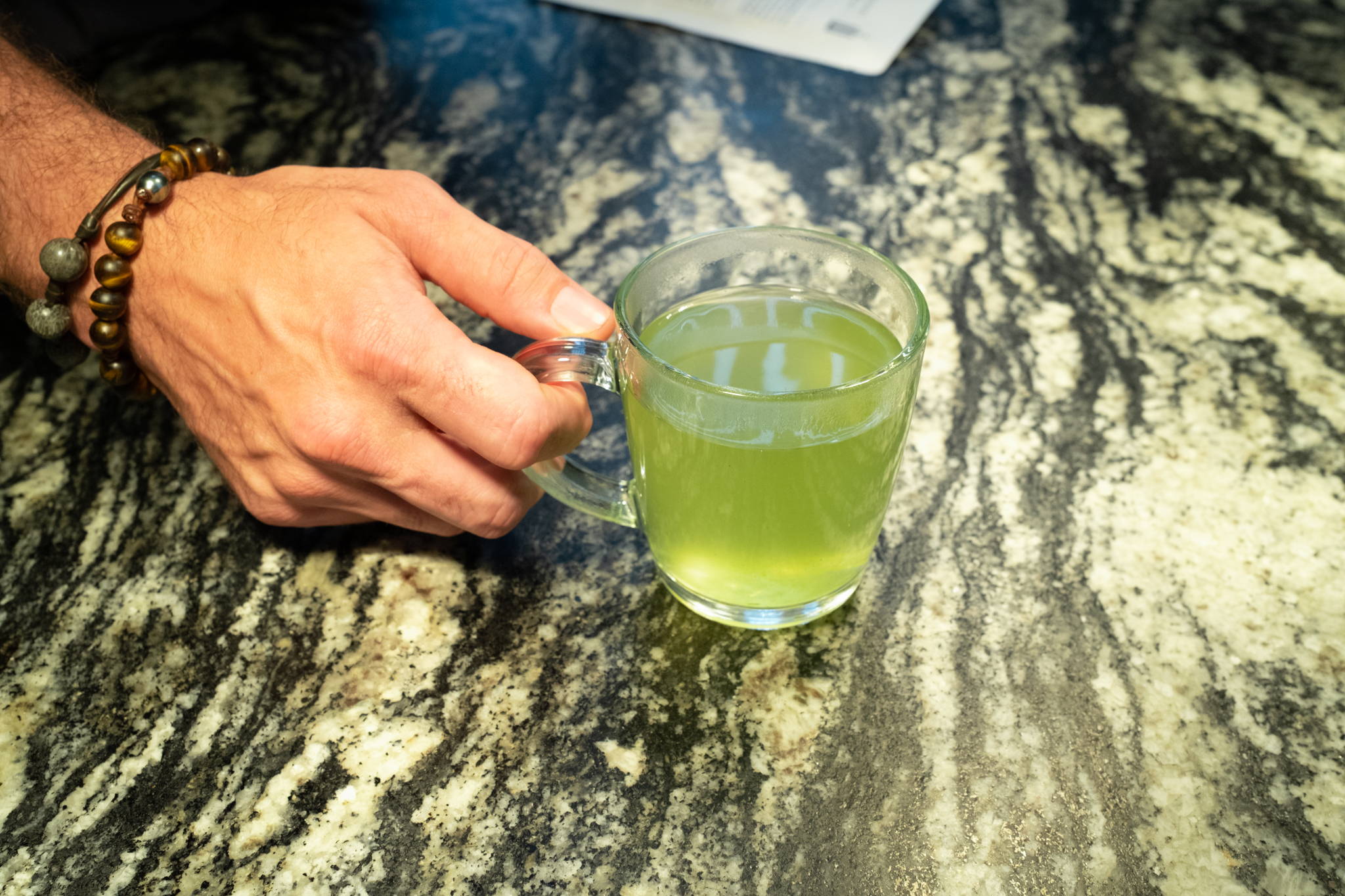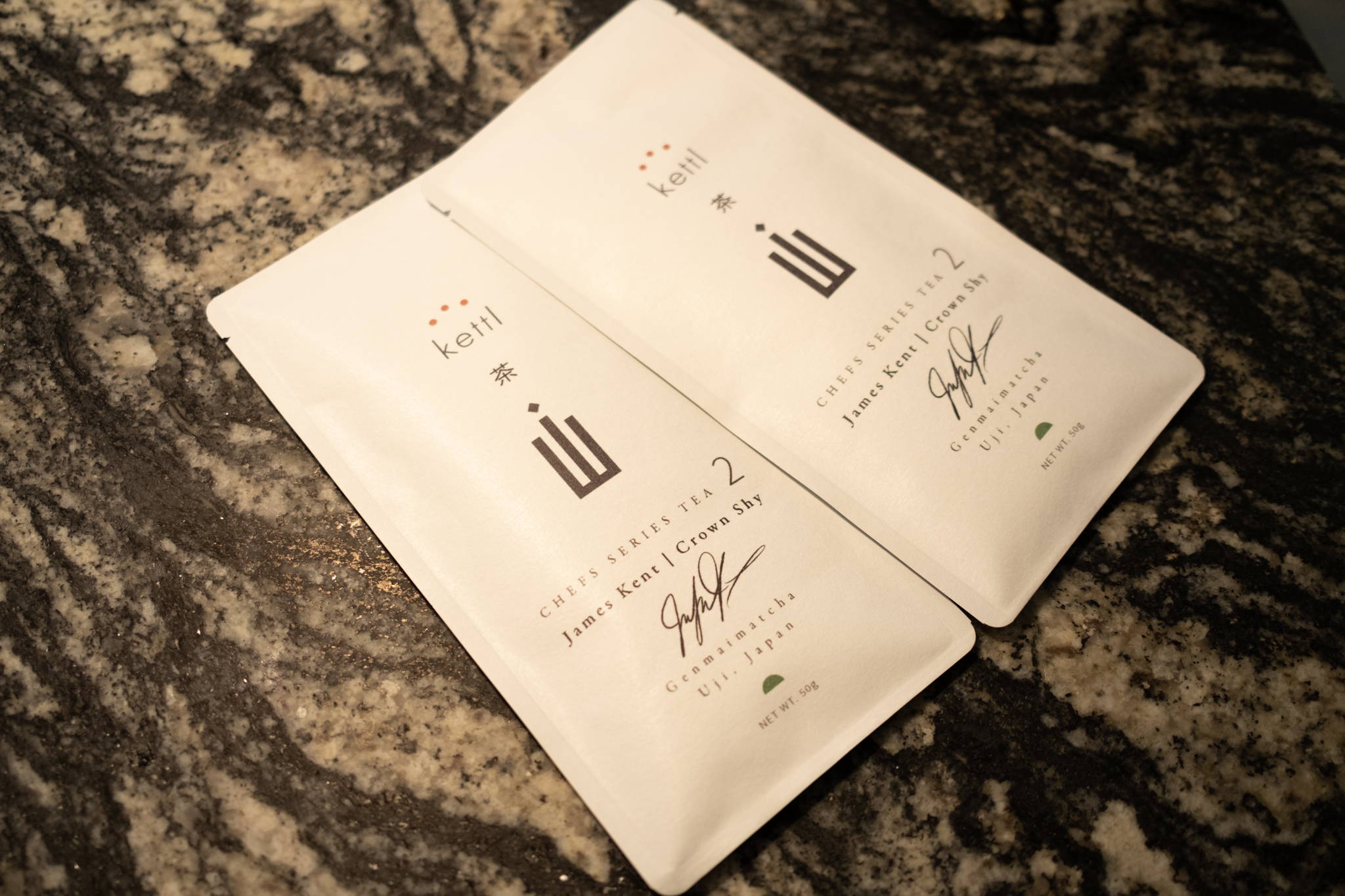 ---
---
How would you describe the cuisine at Crown Shy?
I think for Crown Shy the goal is to cook food that everyone has a reference point to but do it so that there is a twist that makes it unique and special. And the idea is that we want the flavors to be really bold. We want it to be a little spicy. We want you to be able to drink a little more than you should, eat a little more than you should, and laugh a little louder than you should.
Your choice for our Chef's Series is Uji Genmaimatcha. What about the Uji Genmaimatcha specifically lead you to choose it as your signature tea?
During Covid-19 this is what kept me healthy and safe. At the time I wasn't drinking coffee. So throughout the pandemic while I was at the restaurant, I just took the entire stock of Genmaimatcha and drank it everyday for like two months while I was in captivity! We would steep two or three times. And it really helped me move through these dark times.
How would you describe Genmaimatcha flavor wise?
The Matcha powder makes its creamy and the roasted rice adds this toasted nutty element. It is subtle and delicious and feels healthy to drink and the color is just beautiful. When you reached out to collaborate I knew exactly what I would pick. I didn't even have to taste any other teas. This is the tea I live on.
I heard there was funny story about when you ran out during Covid?
Yes, one of our staff mistakenly ordered the wrong tea from another vendor and put it in the Genmaimatcha container at the coffee station. When I tried, I knew immediately something was wrong! So I emailed Kettl and said "Something is wrong with this batch of tea!" only to find out later it wasn't your tea at all. I am a creature of habit and the ritual of drinking this tea has become something I can't go without. And I noticed immediately - the quality of yours is just so much higher.
---