At Kettl, it is well known that our focus is on our best in class matcha - produced well, packaged well, and prepared well. It came as a surprise to some of our customers that when we opened our new Manhattan Tea House, a matcha latte was on the menu. Perhaps somehow they felt it not in keeping with tradition. We feel otherwise. While you will never hear us argue the merits of a perfectly crafted bowl of traditional whisked matcha, we also enjoy matcha served other ways as well. And we took the same ethos when we decided to look for a matcha latte recipe that was well made and absolutely delicious. And after weeks of trying different combinations and recipes, we came up with what we think is the best matcha latte recipe in New York! And lucky for us, the feedback has been monumental and It has quickly become the number one selling item at our Kettl Bowery Tea House.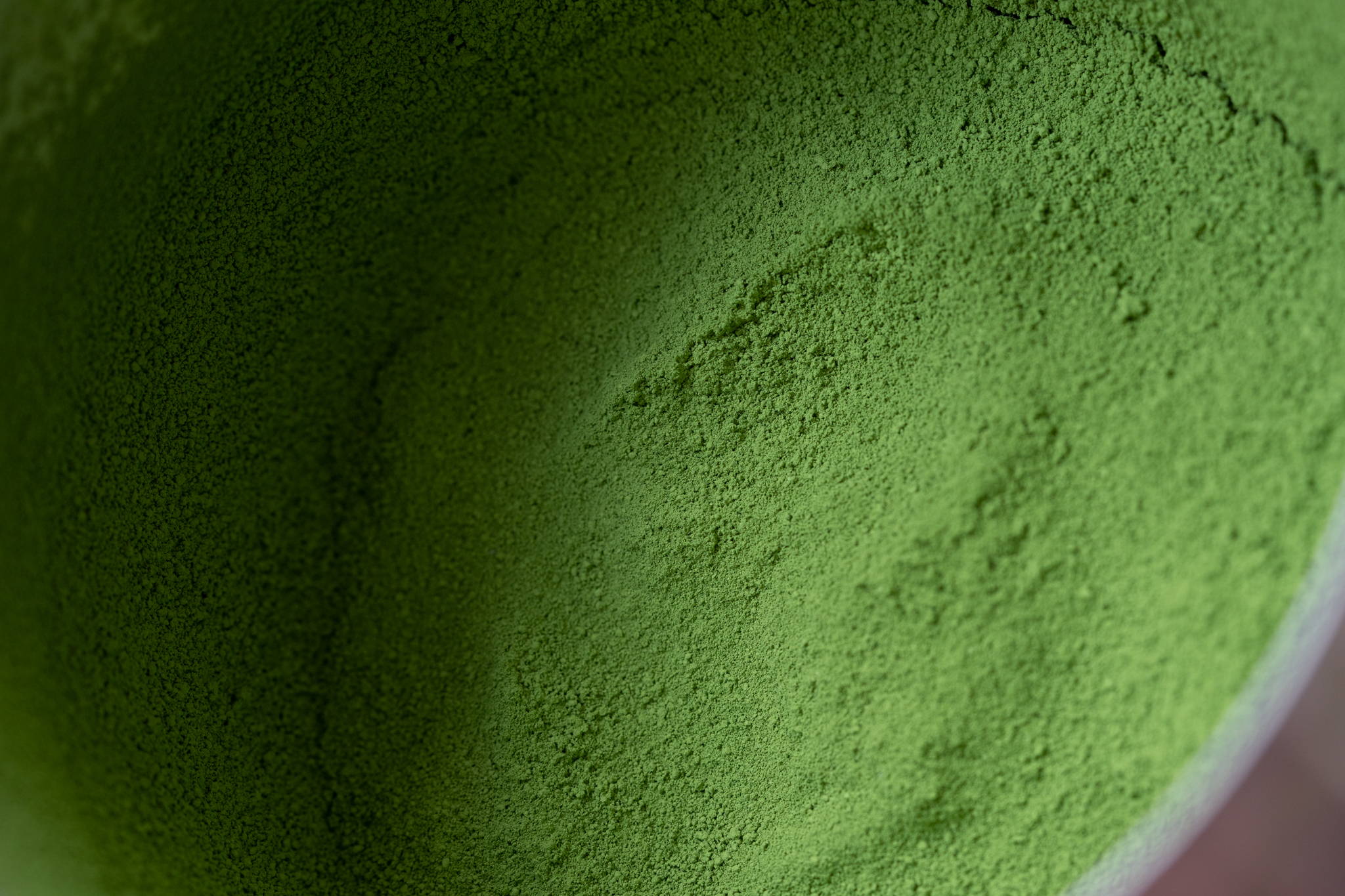 ---
Sourcing the best matcha for a great latte recipe
In our opinion, a great matcha latte recipe should fully feature the charm of matcha - and it is important to choose a matcha that also highlights the nature of milk / nut milk. For us, it was clear that a matcha with a nutty fragrance lent itself to lattes far more than matcha with more herbaceous, marine like profile. For that reason, after literally 6 months of exploring we settled on our Hukuju Matcha. In fact, after we found it, we sourced it for our customers as well and it remains our recommendation for lattes both hot and cold. 
To us, a great matcha latte recipe has a taste ratio that we think of as 60% matcha, 40% milk. Matcha should be the star - fragrance, complexity and power. Milk provides texture, sweetness and body. We found almost every matcha latte we tried in the States to be milk with a little bit of matcha in it. We think of ours as matcha with a little but of milk in it.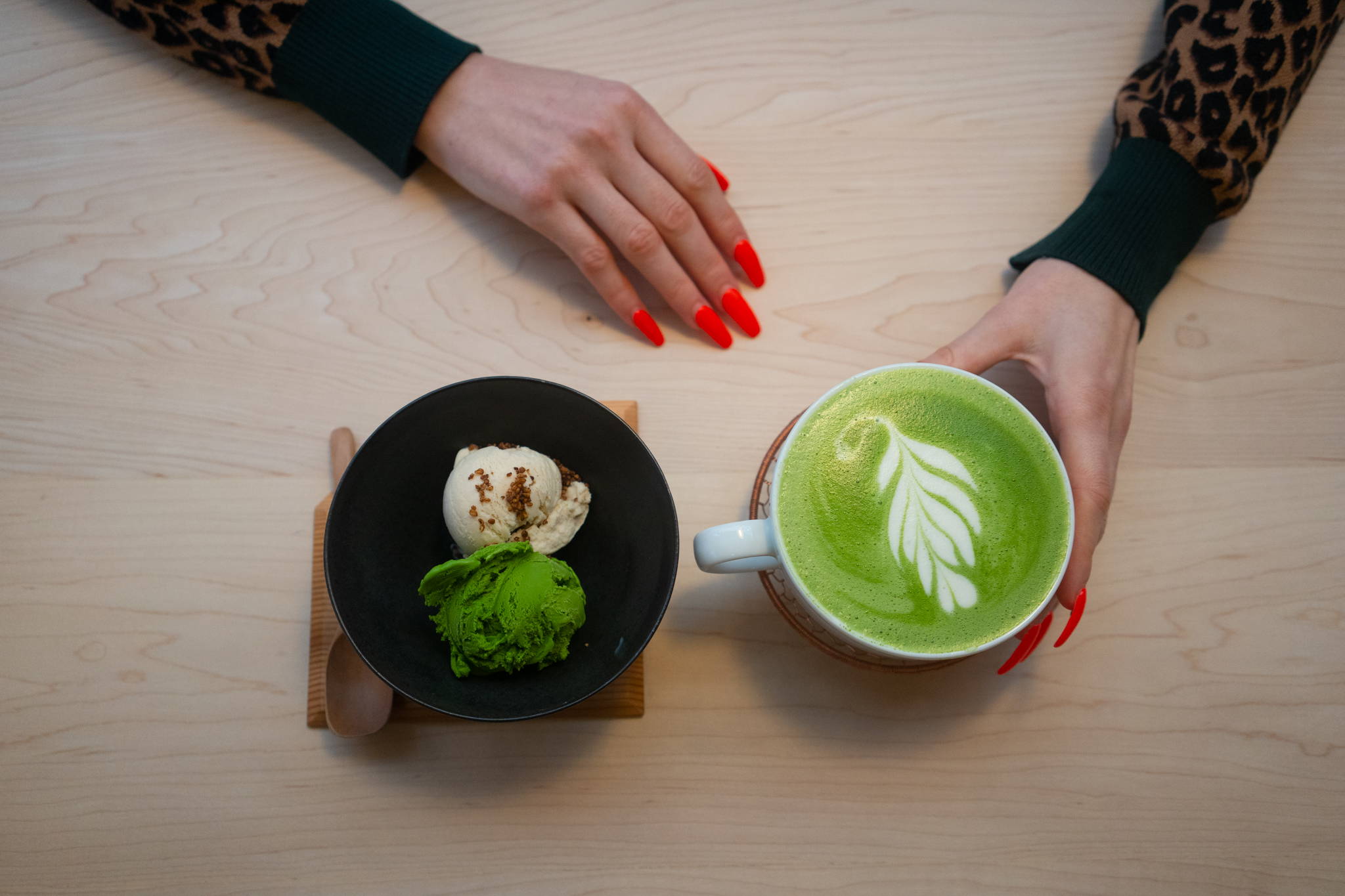 ---
Kettl's Matcha Latte Recipe, step by step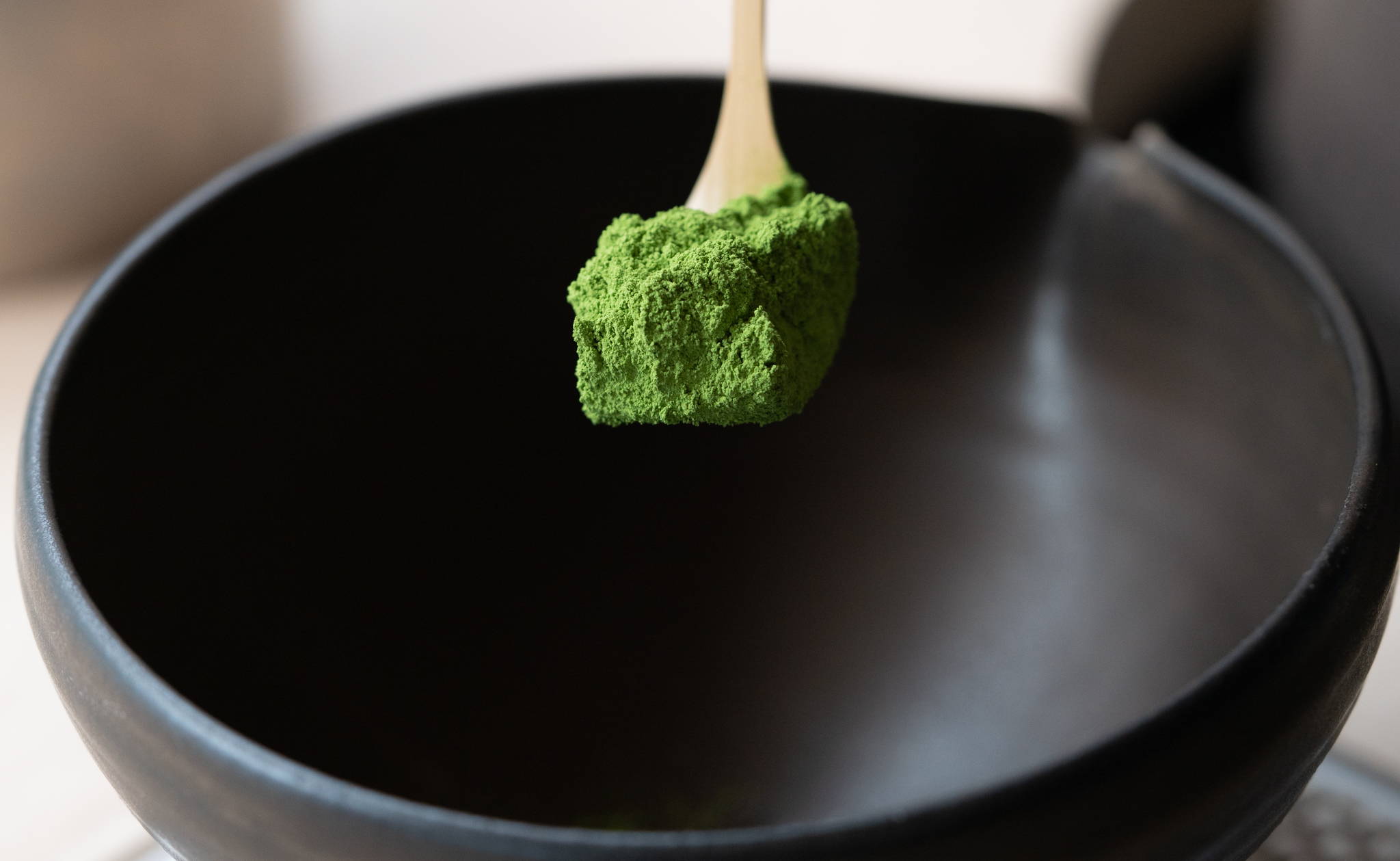 (1) First, start by sifting 4g of matcha into a tea bowl. 4 grams is the of equivalent of heaping tea spoon. We measure each latte on a gram scale to be accurate. (2) After the Matcha is sifted into the bowl, we add 50cc (1.7oz) of hot water (90c / 194F) and whisk vigorously until a fine foam appears on the top of the matcha. As you can see, this is a highly concentrated amount of Matcha which will shine even when blended with milk.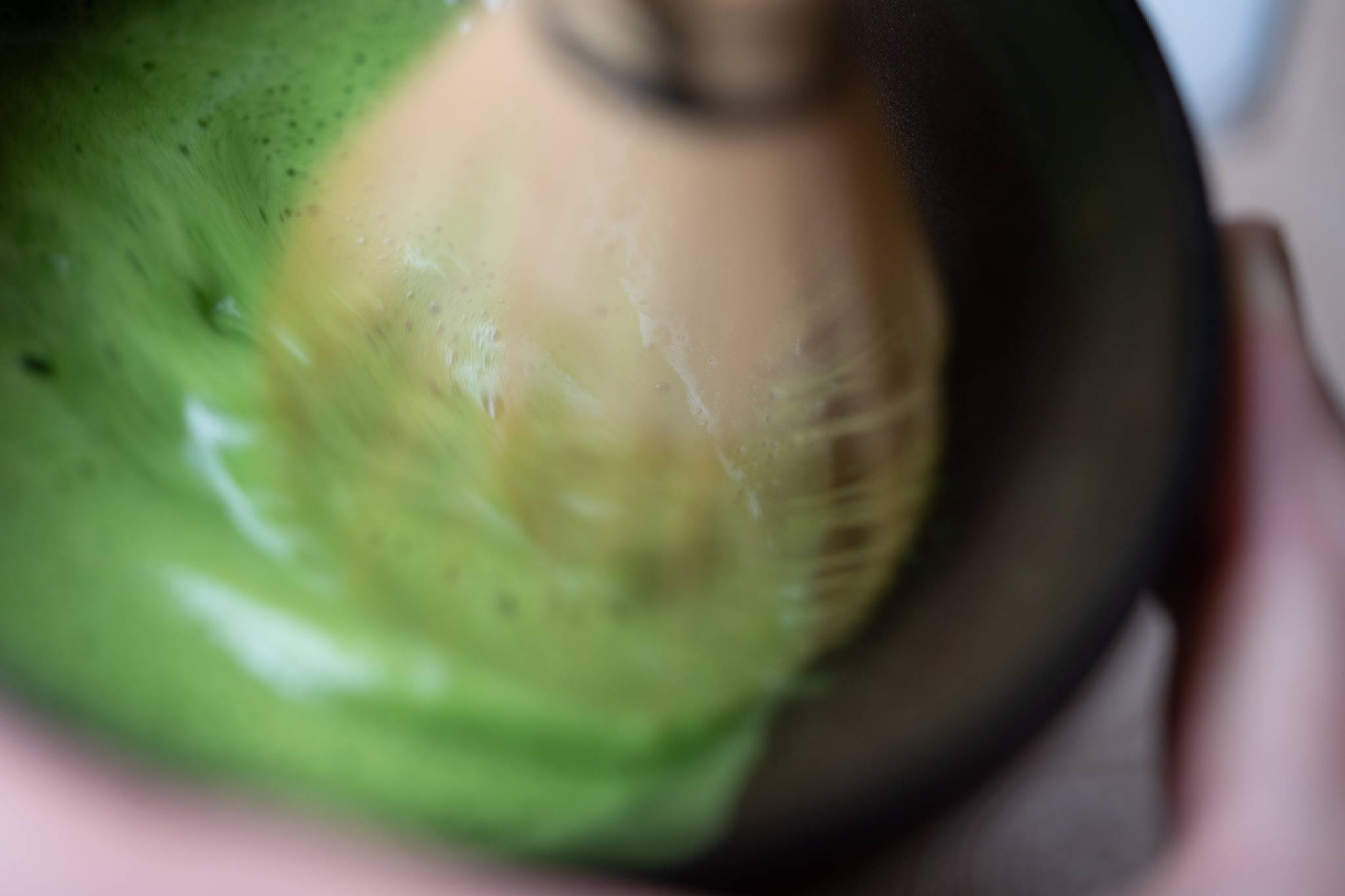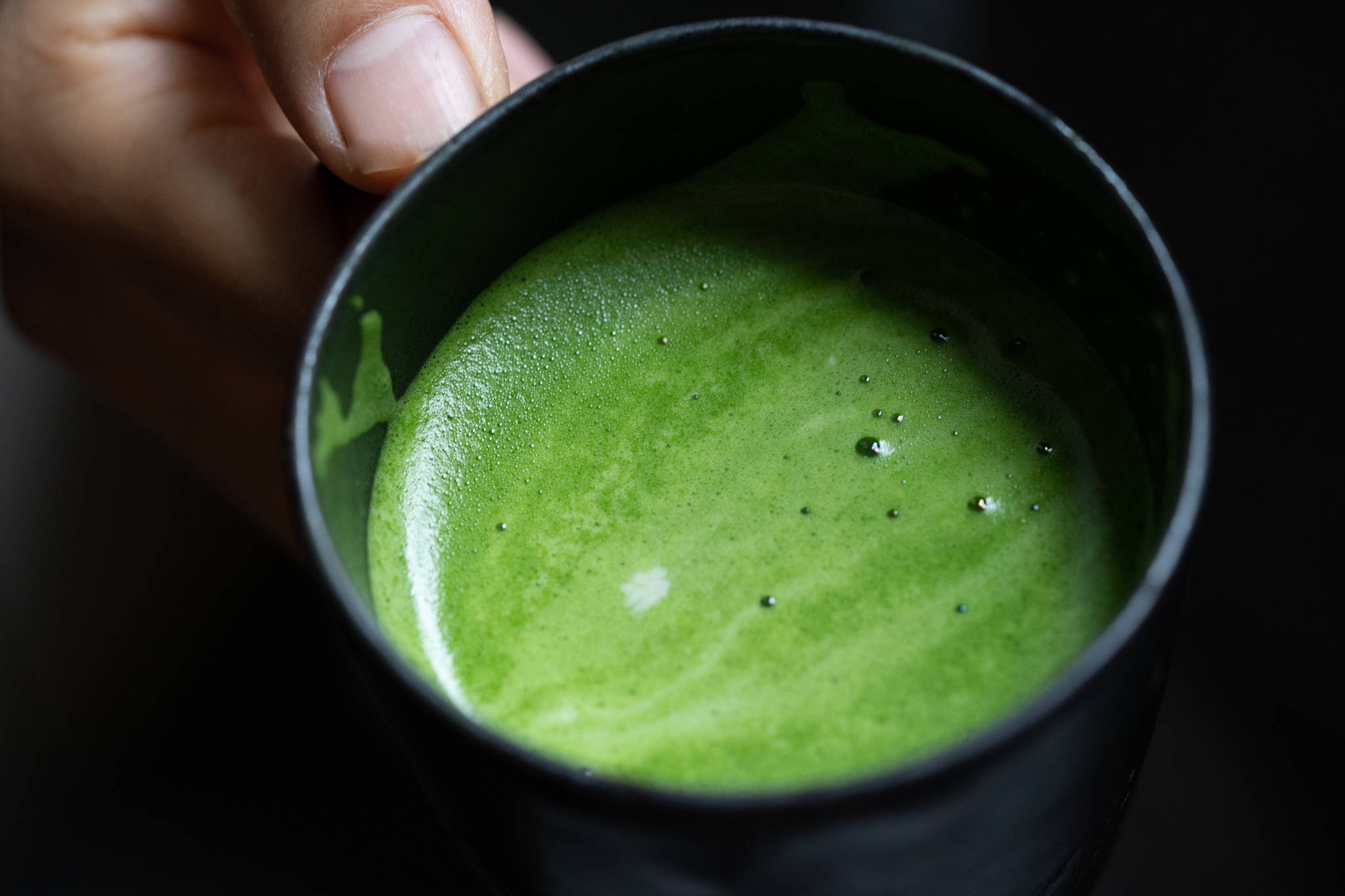 (3) After whisking, we use a steam wand to steam 240cc (8oz) of milk. (4) After steaming, combine the milk and matcha. We actually prefer to texture and aroma of oat milk but whole milk is also a great choice. Any milk is usable - but avoid non dairy milks that are flavored or overly sweet as to not interfere with the matcha. (5). Sit down and enjoy your delicious matcha latte.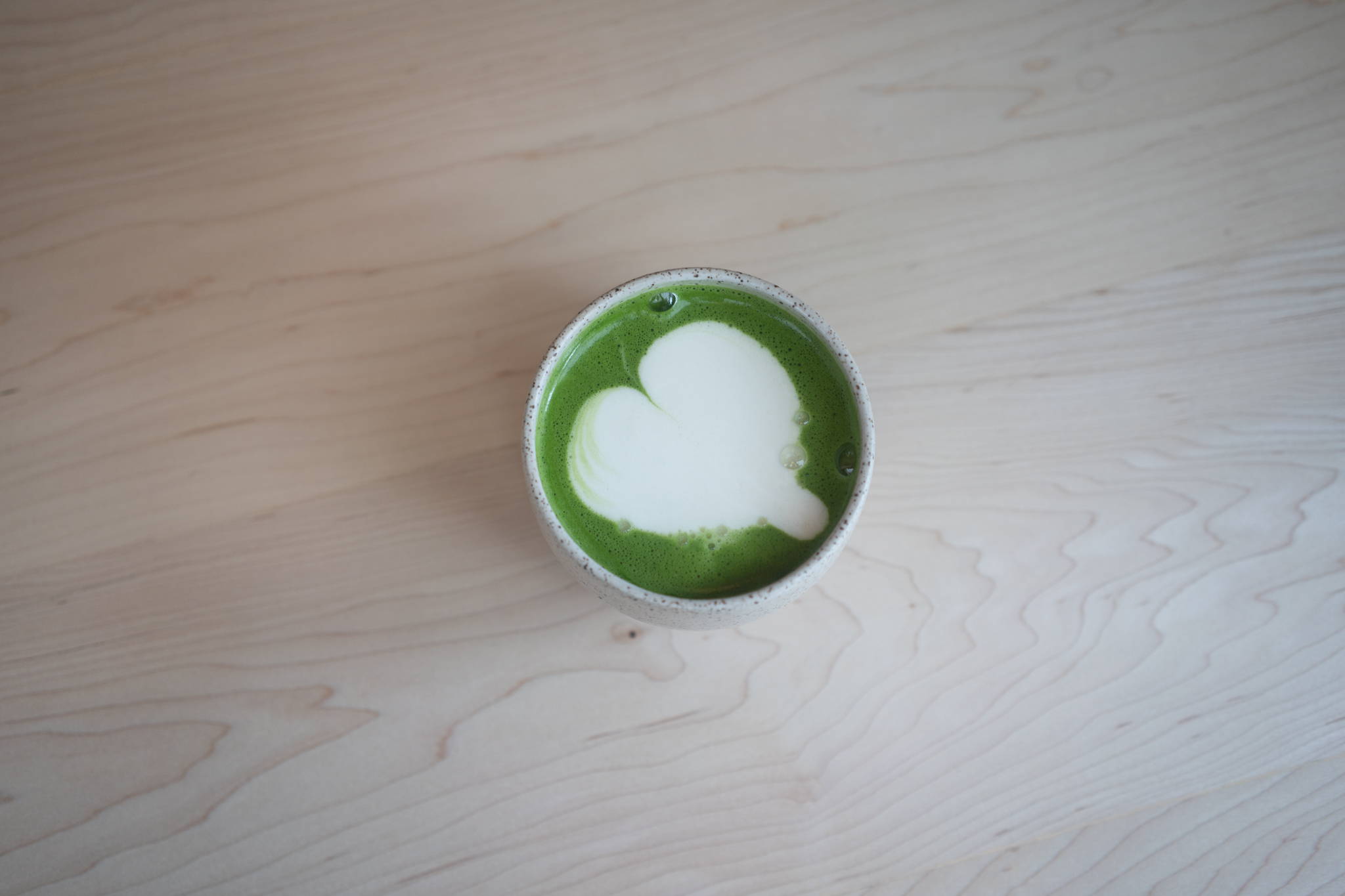 ---
Kettl Matcha Latte Recipe At Glance
Step 1: Combine 4g of sifted matcha with 50cc of hot water
Step 2: Vigorously whisk the matcha in a "Z" pattern until a fine foam appears (approx. 15-20 seconds)
Step 3: Steam 240cc of Milk (Oat milk / Nut Milk)
Step 4: Combine, stir, and serve
Step 5: Enjoy!
---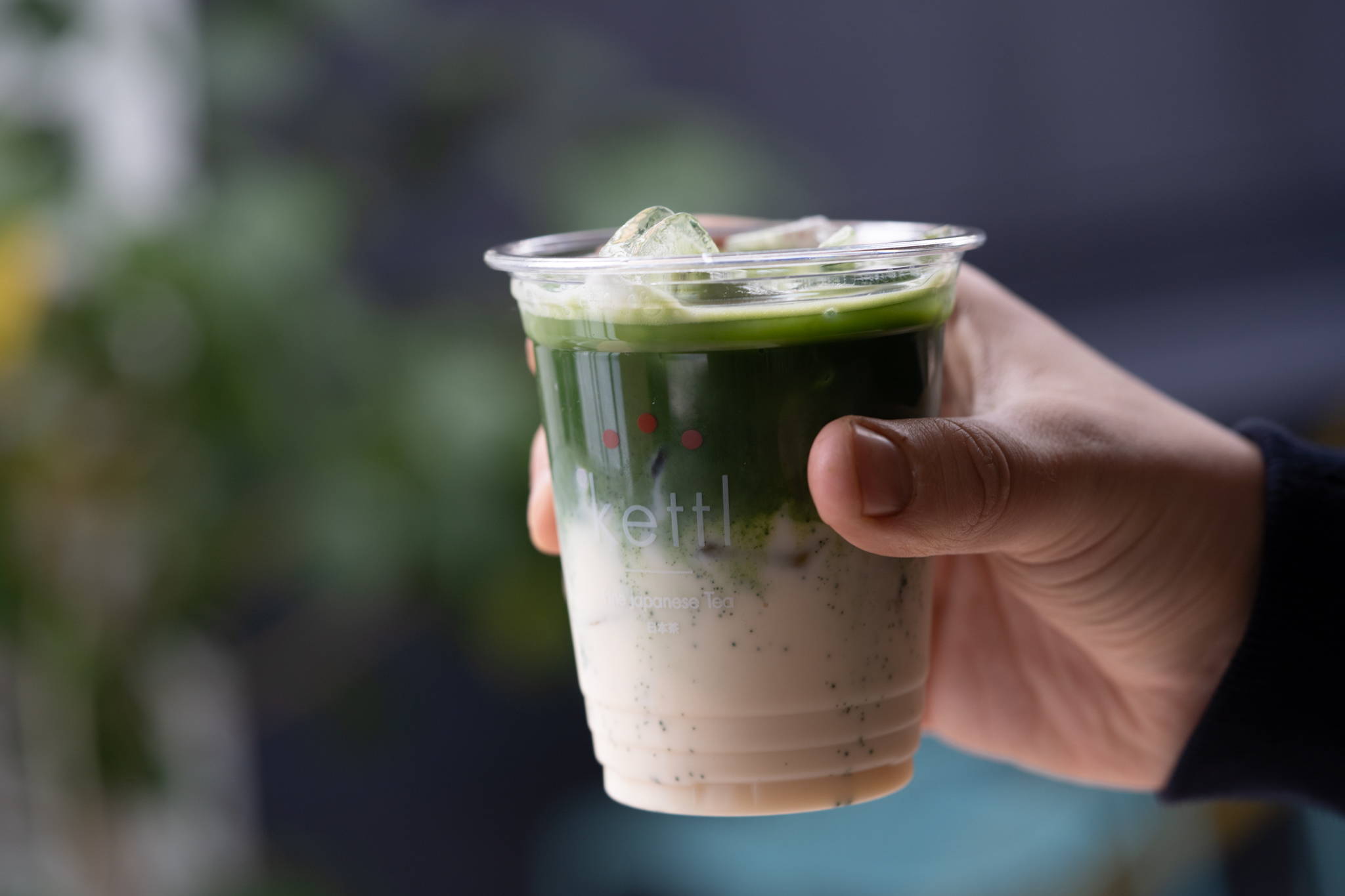 ---
For the hot days of the summer, nothing better than a matcha latte with a little bit of ice! Kettl's Iced Matcha latte recipe combines the best ingredients with the exact amount of ice to create a drink that is unique and healthy!
Kettl Iced Matcha Latte Recipe At Glance
Step 1: Sift 3g (1 teaspoon) of matcha into your dry, preheated bowl.
Step 2: Add 50ml (1.7oz) of filtered water at about 175F (80C) to the matcha.
Step 3: Vigorously whisk the matcha in a "Z" pattern making sure to utilize the entire width of the bowl. The whisk should be making light contact with the bottom of the bowl. After 15-20 seconds of whisking a foam should appear.
Step 4: Raise your whisk to the surface and gently whisk away any large or uneven bubbles until your foam is consistency of a fine pull of espresso (very tight, small bubbles).
Step 5: Add 150ml (5oz) of milk, nut milk, or oat milk to a 12oz cup of ice.
Step 6: Pour the whisked matcha into the cup of ice and milk
Step 7: Stir lightly and enjoy.
---
Do you want to try the perfect matcha latte recipe? Please visit our newly opened Tea House at Bowery Street. Or visit our online store and browse through our extensive collection of matcha teas.